Cooperation is our mission.
We deliver screenprinted products of the highest quality to among others designers, companies and distributors of home textile. In our facility you will find all you need: graphic designers, printing, packaging, distribution and sales. We print for example sponge cloths, towels and kitchen towels. We use our own environmentally friendly ink. Welcome!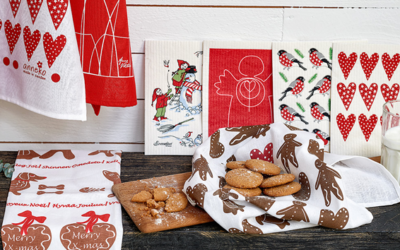 We celebrate Christmas in production and have closed between 24 Dec - 2 Jan. Wednesday, Jan 3, we will be back again. If you have any questions while we are closed, please contact nisse@alligator.se. If you wish to have samples / products ready for Formex 17-20 Jan,...
read more